Management House, 38 Melle Street
Johannesburg, 2000, South Africa
Local Emergency Electricians
24 Hour Electrician Johannesburg
Flash Freeze & Flush are here to assist you 24/7 for all electrical emergencies. If the sudden need for a 24 Hour Electrician Johannesburg arises, we're here to help day or night with a fast, efficient mobile response team on call around the clock.
Believe it or not, electricity was formally discovered over 2200 years ago and is nowadays probably one of those things that we fully take for granted. It's not until a problem arises and your left in the dark or without power to essential home appliances, that you realise how crucial this resource is to our normal daily lives.
When dangerous electrical faults arise, they often need to be dealt with urgently to avoid injury, damage to property or worse and knowing where to turn and which company to trust can be frustrating.
That being said, you should never attempt to fix your electrical fault yourself as serious electric shock or electrical burns just simply isn't worth it. We are here to make you life a lot easier and our qualified and trained technicians will put you at ease while they deal with your situation.
When should I call an Emergency Electricians?
Over the years, the electrical system in your home can become damaged, such to the point that it becomes dangerous. Age, bad workmanship, DIY and general ware and tare can all be factors effecting the safety of your electrical system. if you notice any of the following, its advisable to shut down your power supply at the source and call a Qualified 24 Hour Electrician Johannesburg.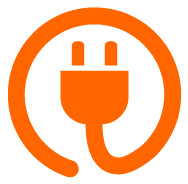 Frequent Power Interruptions
Your electrical system at home should be able to adequately handle all appliances and lights at the same time. If you experience consistent power tripping or flipped circuit breakers, this is usually a sign the wiring is at fault. In order to avoid electrical surge or potential fire risk, you need to get this seen to by a professional right away.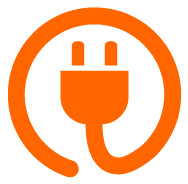 You got an Electric Shock
When functioning properly, your electricity system in your home will protect you against electric shock. An overloaded or incorrectly wired system is possibly the reason why you got an Electric shock and is one should not ignore. Shut down your system for your own safety and call an Emergency Electrician.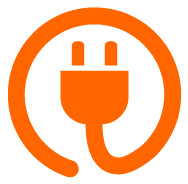 Wet or Rusty Distribution Board
It goes without saying, Water and Electricity don't mix! If you notice any kind of moisture, corrosion, rust or water, shut the power down and call a 24/7 electrician to deal with the issue. Identifying and eliminating the moisture source and replacing the distribution panel will ensure your safety against sudden shocks, sparks or power surges.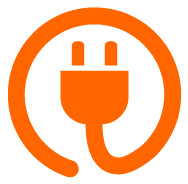 Smoking Power Outlets
It goes without saying that this isn't normal and should be dealt with right away. Firstly, do not touch a smoking outlet, its likely to be hot and potentially still has resistive power surging through it. For excessive smoke call the local Fire Department, then call the 24hr electrican. Shut down your power supply at the main to avoid a major fire.
How Can you Help in an Emergency?
Electrical faults within the home or office can come in many different forms with a variety of possible causes. Knowing where to look, what to look for and how to quickly fix an issue is what makes our company stand out from the rest.
We work fast to not only ensure your electrical system is fixed and operating as it should, but also to ensure its safe. We take your safety seriously and prioritise this 100% of the time on any job we complete.
What if its After Dark? Or 2am in the Morning?
When most other electrical companies in the area keep the traditional 9-5 working day, our fully qualified Emergency Electrician is always available outside of normal working hours to cater to your emergency electrical faults fast.
We have grown our company over the years to develop a solid reputation for having a quick response team able to service all major suburbs including Sandton, Roodepoort, Randburg and Alberton to name but a few. Our team comprises of several local experts who know the areas well, avoiding traffic hotspots and known congestion areas to be able to reach fast!
Whether your power has gone out, fuse board has tripped, you have dangerous exposed electrical cables, or you simply can't get power to your home or office, you can rely on our 24 Hour Electrician Johannesburg to delivery exceptional service in the quickest possible time.
Our technicians are fully trained and qualified in all electrical services which are covered 100% by our full quality and assurance guarantee. Get in touch today to find out more.
We have you covered 24 Hours a Day for any Emergencies...
Power is Tripping Excessively

Electric Shock

Smoking Outlets or Sockets
Electricity is Off

Power Blackout

Exposed Live Cables
Wet or Moisture Build Up

System Overload

Sparks or Shocks
Electrical Burning Smell

Excessive Heat or Fire

Dangerous System Power Surge