Management House, 38 Melle Street
Johannesburg, 2000, South Africa
Air Conditioning Installation & Repairs
We are a Primary supplier of residential and commercial Air Conditioners with full after sales and support services 24/7
Looking for Aircon Installation Johannesburg?
Air conditioning plays an important part in keeping our homes and offices at a cool and consistent comfortable temperature during the hotter months. If you are looking to upgrade your existing units, replace old broken and inefficient A/C or would like information on the best options available to you, give our team a call for the best prices on professional Aircon Installation Johannesburg.
As a highly experienced contractor, we are confident that our service is far superior to that of other, better known air conditioning companies in Johannesburg. We like to take a more personal approach, detailing your exact requirements, room sizes, budget and overall usage to determine the best and most cost effective Air Conditioner to suit your needs.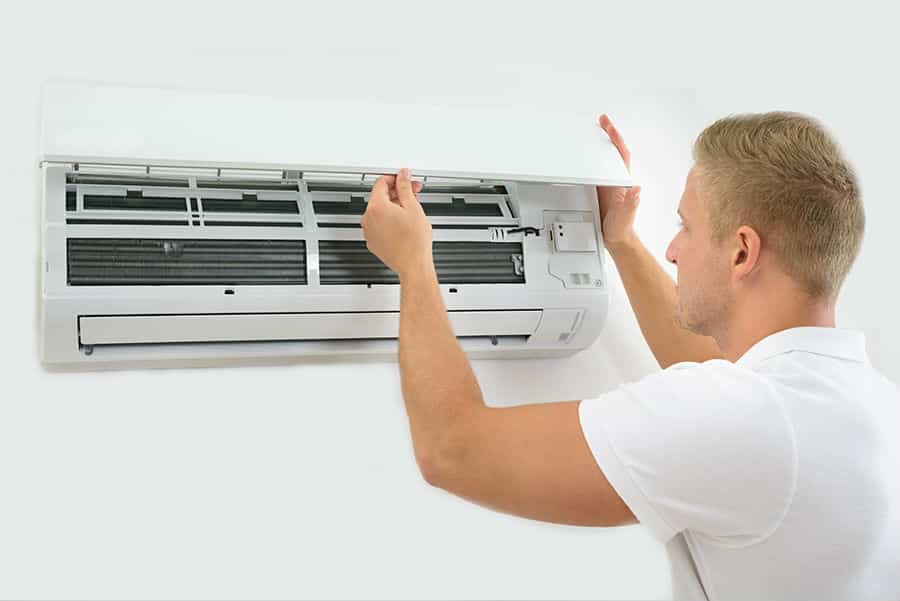 Which Air Conditioner is right for me?
With so many different types of AC Unit on the market today, its often hard to know which one is best suited to your requirements. You need to consider many factors such as placement, room size, BTU rating and Running & Maintenance costs. We are here to walk you through the many options available, make recommendations and assist you in purchasing the right Air Conditioner for your needs.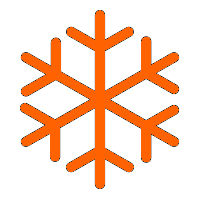 Central Air Ducted Systems
This type of system is the most luxurious of them all. Central Air systems allow air to be passed through a series of ducts within the home or office to enable cooling in every room simultaneously via one central exterior unit. Quiet, efficient but costly.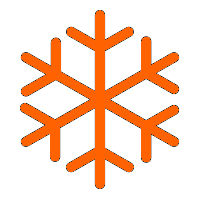 Split System (Ductless)
This is by far the most popular and cost effective. A Split system allows you to place the air conditioner inside, with the noisy, hot condenser placed outside your property. Our #1 recommendation.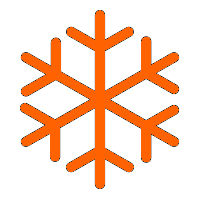 Ceiling Mounted Cassette
More commonly found in offices with suspended ceilings, these units are designed for bigger spaces although are still common in the home.
Air Conditioning Installation Specialists
Aircon Installation Johannesburg is a complex job, with many moving parts, measurements, piping. electrics and ducting that need to be carefully positioned, so using the services of certified professionals is always recommended. Whether you are looking for residential or commercial Air Conditioning systems, you can count on our team to deliver. As with all our services, we use only the best materials, hardware and equipment for our jobs, all whilst keeping the costs low.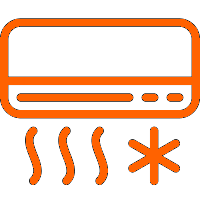 1. Equipment Selection
Selecting the correct size unit for the space you need to cool is key. We talk you through the options after listening to your usage requirements and room dimensions.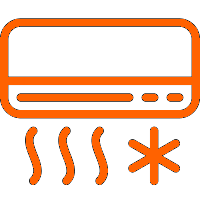 2. Planning & Positioning
We will need to carefully plan the positioning or the interior units, as well as the exterior condensers, all pipes, electrical supply and drainage.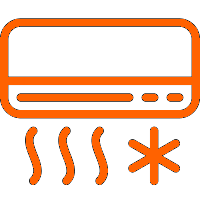 3. Installation
Once your happy with everything, our installers will professionally fit everything to complete the Aircon Installation Johannesburg process.
If you are thinking about installing Air conditioning for the firs time or if you are looking to replace or upgrade older inefficient units, our team are here to help. Simply drop us a line by phone or email to request more information. We are happy to provide a free quotation or estimate on request.
Is Air Conditioner Maintenance important?
YES! Installing a top of the line system is expensive enough on its own, so why take the risk of not properly maintaining your equipment? Now don't get us wrong, we love fixing broken AC systems, but a lot the time expensive repairs could have been avoided if some general maintenance had been adhered to. We provide much more than just Aircon Installation Johannesburg, so give us a call to schedule your servicing today.
How Often should I get my Aircon Serviced?
This really depends on the temperatures and load you place on the unit(s) within your home. We recommend at least once a year for a general service, clean, re-gas and check up. Most people opt to service their AC just before the summer months or prior to the hottest season of the year. You can thank us later, but a few Rand for a service is certainly better than a few thousand for a repair.
Great Value Air Conditioning Repairs Johannesburg
With the constant use and pressure put on your Aircon, most systems will experience some form of fault at one time or another. Usually, Aircon Repair Johannesburg is a straight forward process and can be completed on site. We carry a vast array of spare parts to enable a quick, cost effective repair for your Air Conditioning and have fresh cool air flowing within no time.
My Aircon is on, but not blowing Cold air?
This is probably one of the most common faults that arises from general use of most AC units. The problem lies with a lack of adequate air flow and the refrigerant will need a top up. This process is usually referred to as Re-gassing and is a fairly straight forward task for a trained professional.
Other causes of no cold air from AC could be down to a faulty start capacitor, in which case a replacement will be needed. If your unit is powering on, but you don't hear the condensers kicking in, chances are the start capacitors have failed. In any case, we will quickly diagnose your issues and provide speedy low cost fix in no time.
If you have an Aircon Repair Requirement, we have you covered...
Coolant Top Up

Re-Gassing of Condenser

Thermostat replacement

Fix Broken / Faulty Motor
Clean Dirty Condenser Coils

Water Dripping issues

No Cold Air

Excessive Noise
Start Capacitor Failed

AC Blows HOT air

Replace Control Board

Poor or No Air Flow
Replace Failed Compressor

Fan Not spinning

Lubrication Level Checks

Frozen Evaporator Coils