Management House, 38 Melle Street
Johannesburg, 2000, South Africa
Security System & CCTV Installations
Keep Safe & Secure with a watchful eye on your property 24 hours a day
Simple Safe & Secure CCTV Installation Johannesburg
With the growing crime rates in suburban locations, its no surprise that more and more people are looking into professional CCTV installation Johannesburg to help assist in protecting themselves and their personal property. Its been widely documented that with the assistance of CCTV, prosecutions for crimes such as robbery and burglary see an 82% better conviction rate.
Fortunately, installing a modern CCTV system is now easier and cheaper than ever before and with the advances in technology and wireless cameras, so is the installation. We are experts in all electrical installations and surveillance systems is no exception. We are on hand to discuss your requirements and give free advice on the hardware and setup that will best suit your needs and your budget.
We specialise in a wide range of CCTV installations for both analogue and IP based systems and supply all our services to both the residential, Office (Business) and commercial sectors in Joburg. We are more than happy to deal with both small and large scale projects and have a team of installers fully trained, highly experienced and extremely keen on helping you to project whats rightfully yours.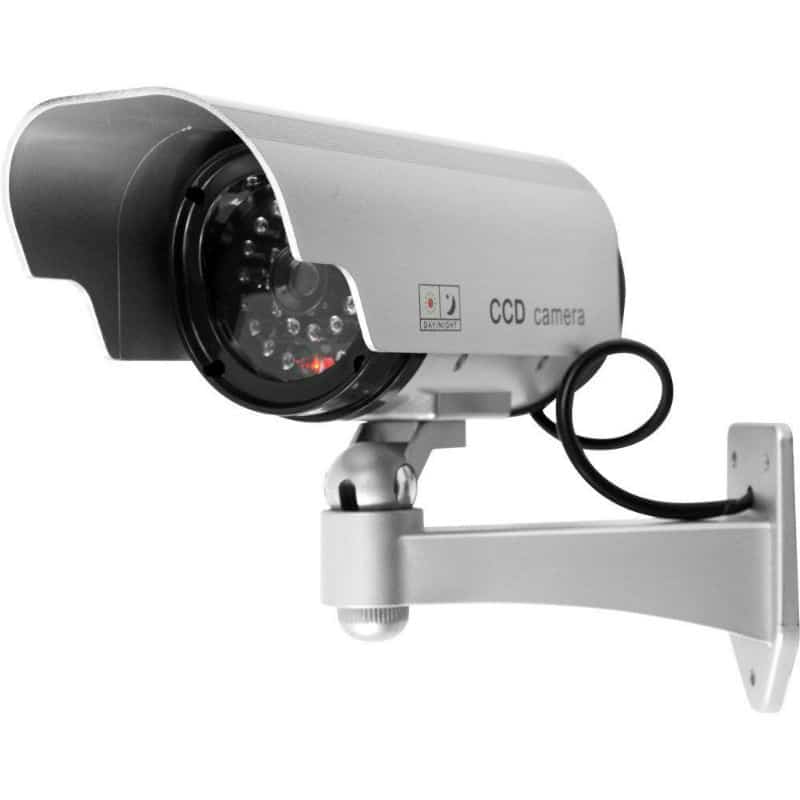 When considering a new CCTV Installation Johannesburg, you need to think carefully about where to place your cameras and how they will all network together. In the past, analogue CCTV systems had to be hard wired through a series of coaxial cables which provided very little scope to scale the system at a later date.
Fast forward to today, and you'll see a very competitive market full of CCTV products to suit every requirement and more importantly, budget. Wireless IP cameras work seamlessly over an internal network allowing scalability, ease of installation and 24 hour access via a smartphone.
Analogue is out. Digital CCTV is the future...
One of the biggest drawbacks of an Analogue CCTV system is the picture quality. Having CCTV is a great visual deterrent, but useless if your are unable to view an incident. Modern Digital IP Surveillance Camera Systems use wifi networking or CAT6 Lan Cables to deliver crystal clear real time images in 4k HD with up to 20x zoom and allow you to store 1000's of hours of video on a single hard drive.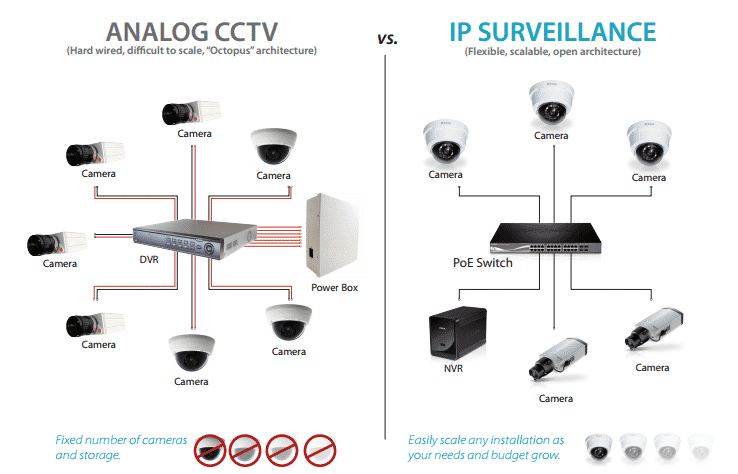 If you are looking for a CCTV Surveillance system that allows you to expand and upgrade with ease, then Wireless Security cameras are certainly the way to go. With ease of installation and wide availability keeping costs low, you are also able to add additional cameras as an when you need them without the need for upgrading the network or other internal hardware.
What are the Benefits of Installing CCTV?
Whether you are looking to get CCTV Installation Johannesburg for your home or for business / commercial use, the reasons for doing so and the benefits provided are the same. Deterring criminal activity such as break ins, criminal damage, theft and shoplifting are all significantly reduced by installing a CCTV system and thus its major benefit but also the ability to gather and present evidence in the event that an incident arises is also key to a successful prosecution.
Peace of mind AND reduced insurance rates?
YES! Most insurance companies look favorably upon properties that have CCTV installed, regardless of whether its a home or business premises. In many cases, business insurance may only be taken out on the prevision that you have a Security Cameras installed.
With growing crime rates and fraudulent activity on the rise, hiring a professional CCTV installer and purchasing quality cameras is a small price to pay for ultimate peace of mind. Furthermore, to really put your mind at ease, most IP and Wireless cameras can be viewed in real time, 24 hours a day via an App on your smartphone!
What type of CCTV Camera should I buy?
Over the last 5 years, CCTV cameras have changed dramatically, both in terms of functionality as well as looks, applications and uses. If you've made the decision to get CCTV Johannesburg, you may now be wondering which Security Camera is going to be best for your requirements and which Installer is going to the best job.
We have over 20 years in the industry, both as professional CCTV installers as well as being a trusted electrical contractor. We have established the knowledge and experience required to help you make informed decisions based on your requirements and your budget. Whether you need a single camera for your Driveway or a full 20+ camera system for a hotel, we have the skill, accreditation and manpower to complete any job to the highest possible standards.
We cover the full range of CCTV & Surveillance Systems

Dome Camera CCTV

C-Mount Cameras

PTZ Cameras

Networked Systems
Bullet Style Cameras

Outdoor / Weatherproof

HD & 4K Systems

Smartphone 24hr Monitoring
Wireless IP Cameras

Fibre Optic Transmission

Low Light Set Ups

Video Analytical Services
Infrared/Night Vision CCTV

Software Control Systems

DVR & Hard Drives

VDU & Display Monitors